The Differences Between Type 1 and Type 2
Filings of Plans for Renovation in NYC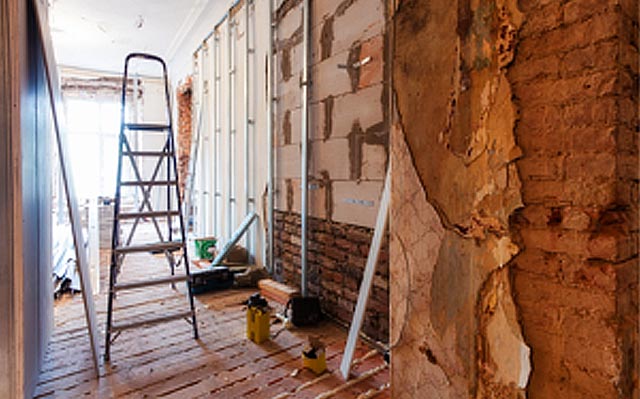 It's essential to understand the city laws that will affect your renovation – and the paperwork you need to comply with them
If you live in New York City and want to renovate a home, business, or apartment, you'll often have to jump through a variety of regulatory hoops. One of the most important organisations that you'll work with in this process is the NYC Department of Buildings. Before you even think about beginning construction, you will need to know exactly what paperwork you'll need to submit to the Department of Buildings, otherwise known as the DOB.

When you will need a Type 1 Filing
One of the most common questions that clients have is whether they need to file an Alteration Type 1 (Alt. 1) or an Alteration Type 2 (Alt. 2). The answer depends on what type of renovation work they want to undertake. More specifically, it depends on whether that work will require a new or amended Certificate of Occupancy, a document issued by the DOB which states the legal use of the structure. If you need a new or amended Certificate of Occupancy, you'll need to file an Alteration Type 1.

Here are some examples of building alterations that will require a new or amended Certificate of Occupancy and therefore, an Alteration Type 1 filing:
Adding a floor to a building
Building a structural addition that will change the building's use or occupancy
Converting a commercial building for residential use
Converting a residential building for commercial use
Increasing the number of apartments in a residential building
Converting a two-family house into a three-family dwelling
Other alterations that change the number of occupants in a building
Certain alterations in outdoor spaces, such as adding outdoor seating to the backyard of a restaurant or coffee shop
Adding a roof deck to a building or structure


When you will need a Type 2 Filing
If your building renovations don't involve "major alterations that will change use, egress or occupancy," such as the ones mentioned above, you won't need a new Certificate of Occupancy, and therefore, won't need a Type 1 filing. Instead, you'll need a Type 2 filing. If your plan involves "multiple types of work, not affecting use, egress or occupancy" of the building, then you should file a Type 2. Most apartment renovations fall under this category. If the renovation includes an apartment combination, it still qualifies as a Type 2 so long as one of the kitchens is removed.

"Most often, a New York State licensed Professional Engineer (PE) or Registered Architect (RA) must file plans and pull permits before work begins"

According to the DOB, in most cases, you shouldn't be filing this paperwork yourself. A New York State Licensed Professional Engineer (PE) or Registered Architect (RA) must file the plans with the DOB. In New York City, the filing is done in concert with a third party consultant called an expeditor. An experienced expeditor can be very helpful in obtaining DOB approvals in a timely manner. They are well versed in submission standards and knowledgeable about the required paperwork. By reviewing all submissions to the DOB and interfacing with DOB personnel, the expeditor insures the process of obtaining approvals and permits goes smoothly.
< Back